Still no sound fixes.
Missing laser deployment sound effect from Survey Satellite and muted several sound effects when Defense Matrix or shield is on.
Glancing at it, it seems like a good patch. FIxed some major issues with slim, and some buffs/nerfs here and there.
I love it. Well done trs!
passive damage no longer cancell armor channeling
R.I.P. Rabe and Waggie, wait Waggie was gone for centuries
edit, okay it is just inside the dome, but when will Waggie be reworked seriously?
Bcs monsters needed more nerfs…
It's been logged!
We do our best but everything can't be fixed in one update!
I didn't see a thread about defense matrix sounds missing. Make sure one exists if you haven't already to make sure that gets logged too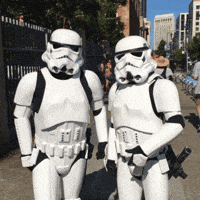 Does anybody have a picture of the Goliath badge btw?

I'm waiting for over a month. This isn't funny anymore. I even asked for update 9 days ago, but no one answered.
Could we get some Dev insight on the poison claw perks? I understand the nerfs to grounder perks but not these ones.
So someone reported it even earlier than me? Damn! And fix still isn't out. Guys, I know this isn't exactly serious bug, but waiting 2 months is a tad too much, don't you think?
Good patch by the looks of things. Some much needed rebalances on both sides. Still not sure why the evolved claw perks keep getting nerefed, they didn't seem that out of line. Otherwise, pretty good changes here.
And inb4 "buuuh whus with the endless hunter/monster nurfs?!?!?!?"
Both sides got buffs and nerfs… chill.
Rolling Behemoth Badge.
I DEMAND INSTRUCTIONS ON HOW TO GET!
Matchmaking

Still no punishment for leavers (is it that hard? We had in legacy. Do I have to create a video where I leave the same lobby for 1 hour until the punishment is back again?)

2 guys on random get spot that one other guy prefers

Slim changes, I have the feeling the game will become like this with the automated Heal Burst
Continuing the discussion from Update 2.07 - Discussion Thread!:
More to come over the week, I will edit this post. I hope, no more holes inside the Rock Wall.
I like the new layout for the badges and that we can see the locked badges now.