I know most likely overall evacuation campaign isn't returning, but game is still in beta so who knows what could happen? There are still even for the slightest bit chances that the Hunters and Monsters endings are returning, with a rework because of course the DLC characters will be there.
Kala:
Abducted by Wraith (Replace Val)
Maggie:
She's more fitting to be burned by Goliath's fire breath, not Caira.
Hyde:
Behemoth rolls all over him.
Val and Caira should die with the remaining of the Hunters where the camera would cut away, but if they REALLY must have their own death, then any quick and painless death like:
Val:
Kraken's Vortex or Lightning Strike. (Kraken didn't kill even a single Hunter with his abilities in the ending)
Caira (Replace Maggie with Caira):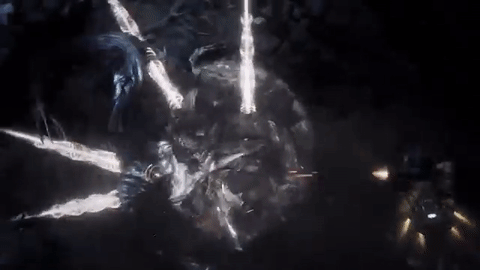 Now for the fun part mwahahahaha!
Sunny:
Gorgon should spit on her HARDLY until she becomes a skeleton.
Slim (Behemoth is the salamander and Slim is the bug):
Yes, Slim and Sunny deserve to die brutally the most for their crimes against all Monster players.