at some point last night i was playing games and i checked the leader boards to see that my cabot and sunny wins had been reset! i not sure what happened to cause it but my hours, distance, and deaths are all the same. its just my wins that are gone. the last point i can remember was that i had 370+ wins (ranking me 1# after all the hackers) with cabot and i have no idea how many i had with sunny but i was 4th with sunny as well. maybe this will help you find out the problem. i also was changing my name a few times but that's never made a difference before…
hope this can be fixed!
:cabot:

P.S: love the dedication shown toward the game by TRS! love being apart of the games community and helping to improve it! keep up the awesome job!
UPDATE!: was playing around with changing my name to see if that was the problem and also just messing with game to see i could find any answers and i found out that the are actually still there! they are just hidden! if you sort by time then it shows a false time you your other stats are fin and if you go to distance its the same thing. distance will be wrong but everything else is fine
TLDR : Pictures.
sorted by wins-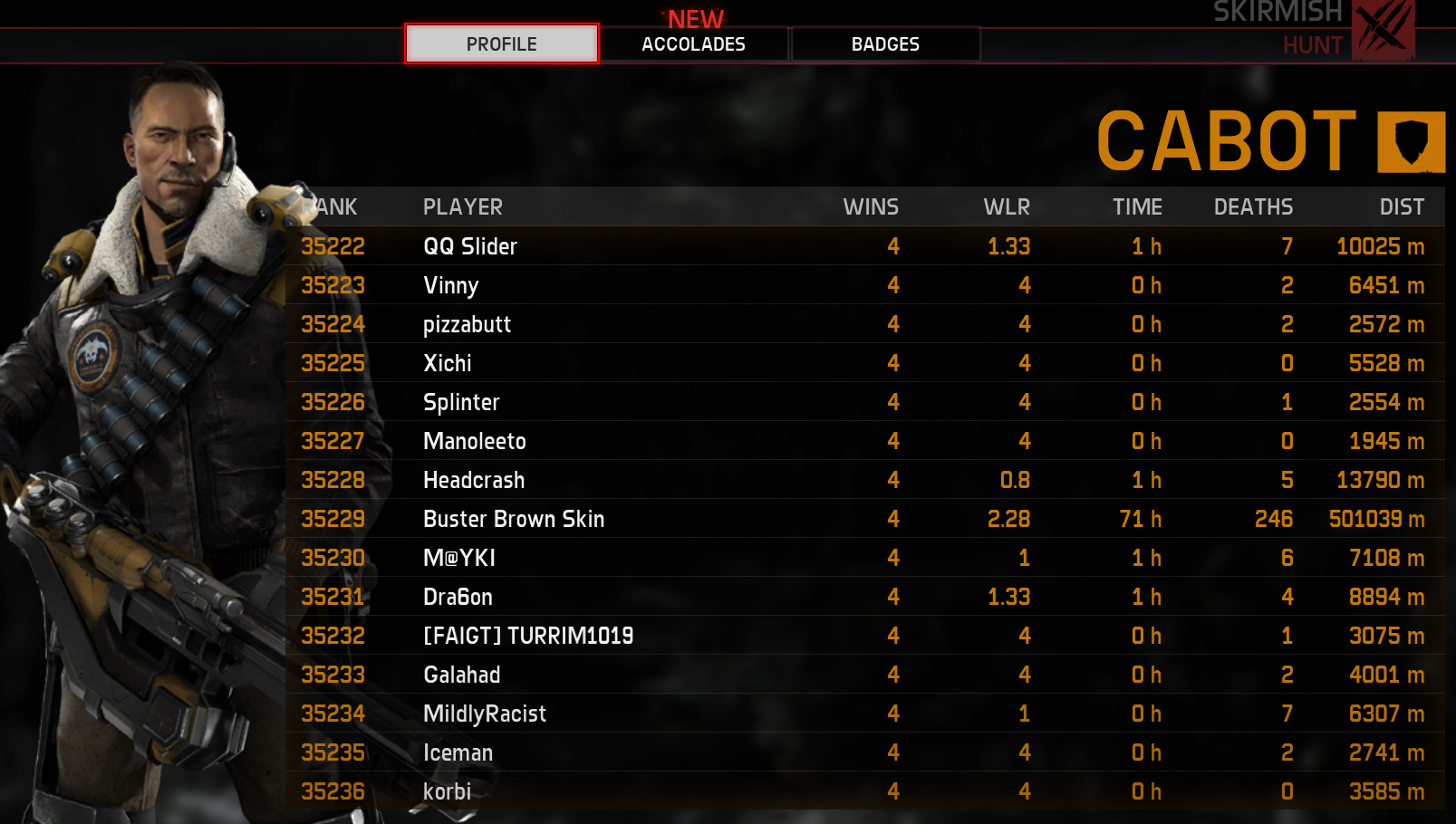 sorted by time-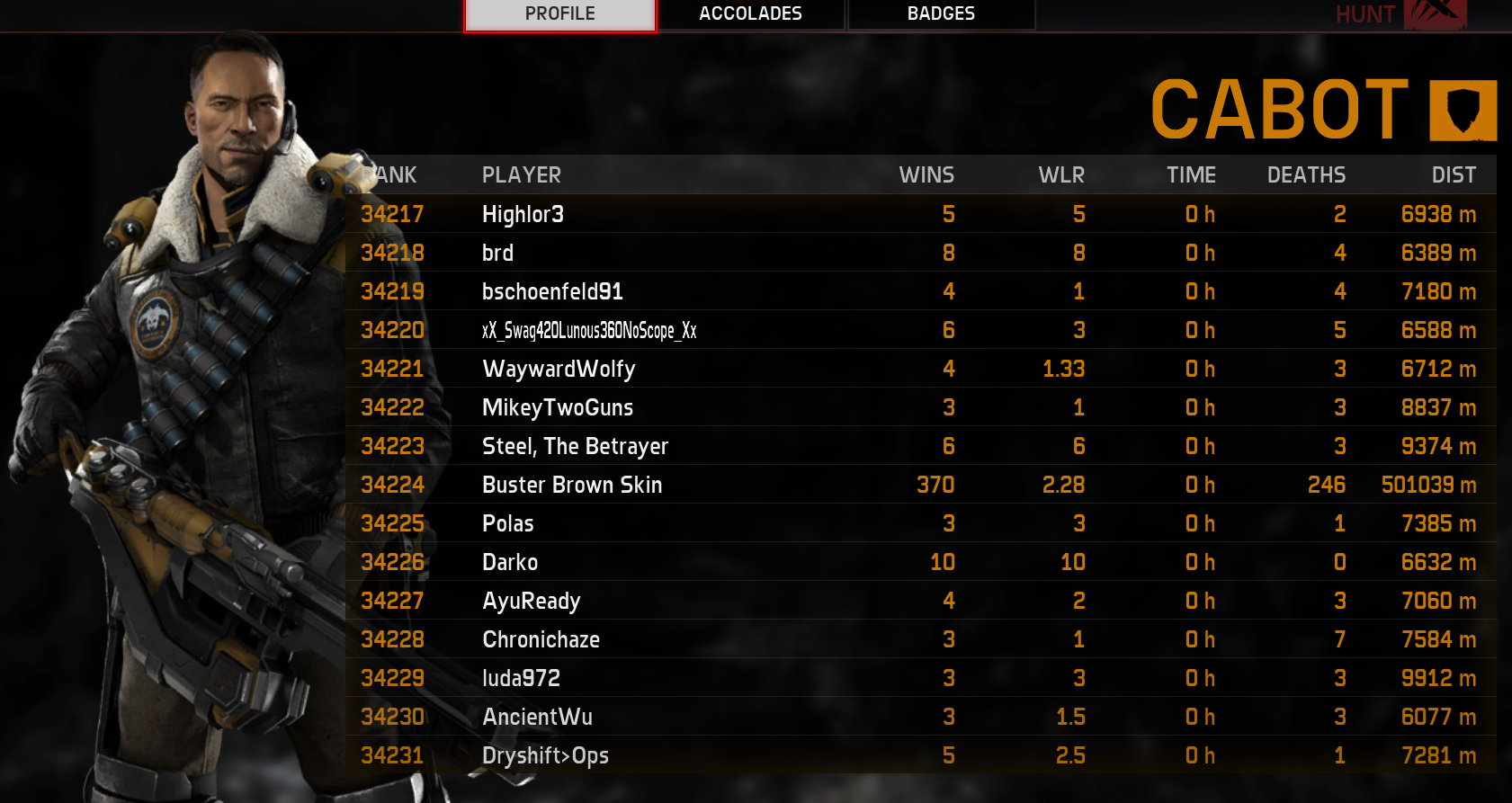 sorted by distance- (i have no idea where it got the 6926m)