Say the day comes where the community can make their own maps (say, never in a million years), what maps would you love to see or make?
War Games - Titanfall
---
A super cool futuristic map, end to end I'd say it's about as big as Fusion Plant it has long lanes with awesome LOS breaking, the design of the current map can already fit into EVOLVE pretty well. Just need to be scaled out more to fit the Behemoth in. Plus the intro is super cool. Imagine going into a game and instead of a drop ship you go into a pod that runs a multi hunter combat stimulation training.
Level 40 Trapper detected, prepare for combat. Stimulation is: Hunt
Swamp Fever - LEFT 4 DEAD 2
---
One of my favourite maps from L4D2. The whole campaign map is pretty big, so if we were to have the tools needed. I'd like the first chapter and finale to be one of the many sections of the map, with the 3 acting as the central area where the relay is.


Lazarus approves of this campaign.
With EVOLVE's engine, people could make the maps really wet and luscious. like the claimed screen shot of the source engine 2 renderation of the map.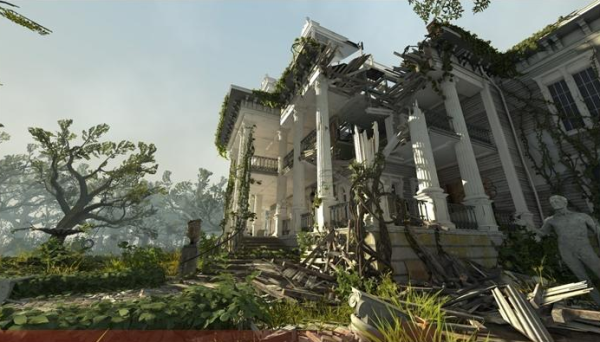 Angel City or Runoff - Titanfall.
---
Really hard to choose between the two, Dig Site was also one I considered but I realised we already have a map like that.
Angel City

Angel City, one of the games best maps. Buildings provide great barriers and great places for both monsters and hunters to fight in.
Runoff

The multiple elevations available in the map will make for some interesting monster play, either stay down below or go on to hunt in one of the many bigger indoor areas.
http://eaassets-a.akamaihd.net/prod.titanfall.com/sites/default/files/r1_x64-2014-04-15-17-41-18-410.jpg?v=1111rc2