I really love the game, though I am still very vocal of its flaws. but I'm having trouble helping the game get more players in by the means of my friends.
Getting ready to recruit new meat to sacrifice the new monster to.
like what nice things about the game can I say that might appeal them into looking into considering the game?
I do have to be honest with them about in the things wrong with the game and they do have concerns about the game like:
the price, a lot of people are hit by this big wall first.
the big pay wall that's holding them back when everything else wrong they can overlook but the paywall always holds them back.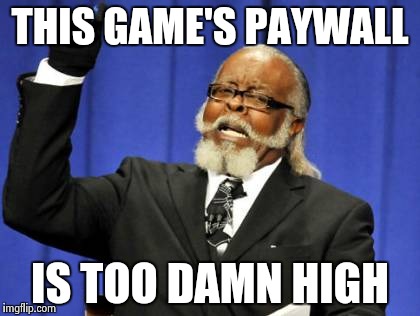 DLCs,
I can usually dance around this subject with them to persuade their interest but I've found that PC players are very anti DLCs and have trouble making them consider a few on this subject.
Game has a pretty intimidating problems with Bugs and Balancing
bug fixes, micro Patches and Balance updates can take months for them to get through. If I have gotten some people this far into buying the game I run the problem of them not wanting to commit long enough to enjoy the progress they've made because they're so turned off by the problems they can't enjoy the good parts.
population is quite low
population is a real problem on PC right now a lot of players who are interested in the game hold back because they're worried about the population, coupled match making is pain in the buttocks and is still very unstable. I'm having a real hard time recruiting new hunters.
How do I not sound like a kiss ass in the processes?
my enthusiasm for the game could be misinterpreted as brown nosing and I would really like to avoid that.
---
Why can't it be easier like recommending a Lana Del Rey demo to someone. Sigh…