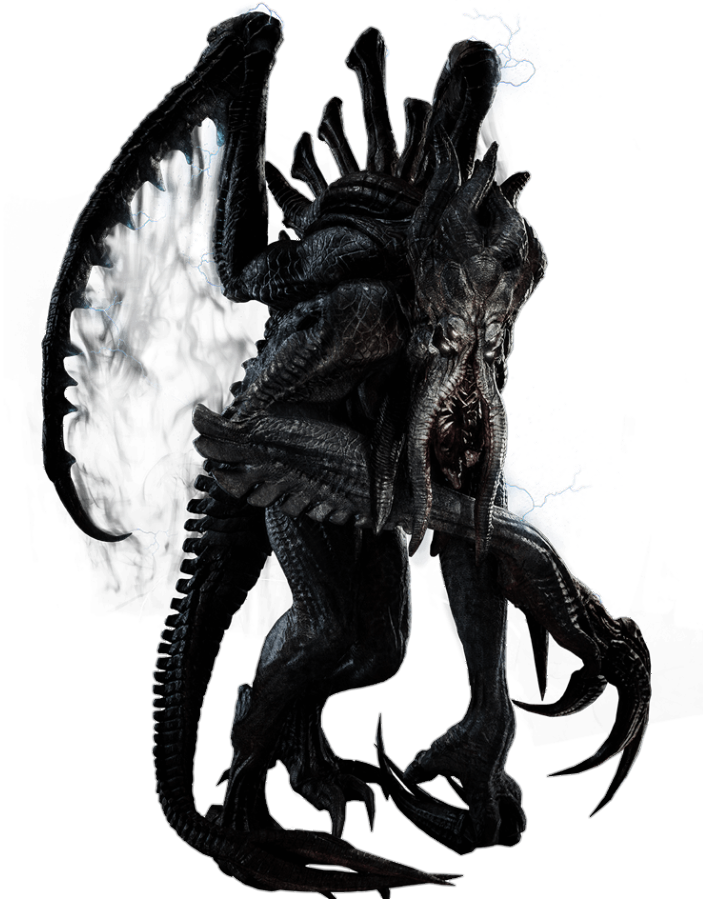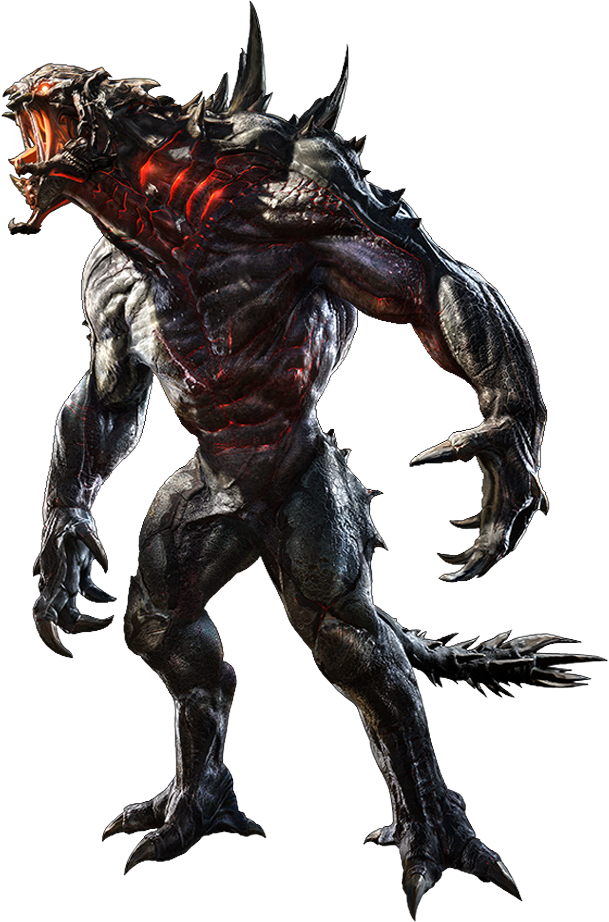 I think Goliath has a bit too much unimportant over-stylization going on.
Probably due to how development and how he had to be a bit of a wild card in case abilities didn't work out…but you still wanted him to be cool and unique.
Looking at the Kraken, and Goliath side by side the contrast between focused concept, and Goliath is maybe a bit too stark.
Obviously Goliath functionally had to be sort of an every-man…monster, but maybe changing his color scheme a bit could maybe make the patterns in his skin read a little clearer and emphasize the bits of his body that seem to mis-match a little…so that they kind of read clearer.
The spikes and body sorta match really well as far as monsters go, but then you've got the spikey bits in the face and the chitin and a sort of bug like vibe going, and the mouth finger-bits…gets a bit confusing visually.
The cool parts of the neck aren't really done throughout and I think they're probably some of the coolest bits of em…maybe too much work to go back and fiddle with, but maybe changing the contrast to be a bit more vibrant around the neck would make it cooler…sorta a plumage vibe…and make sense as being more visually interesting and higher contrast.